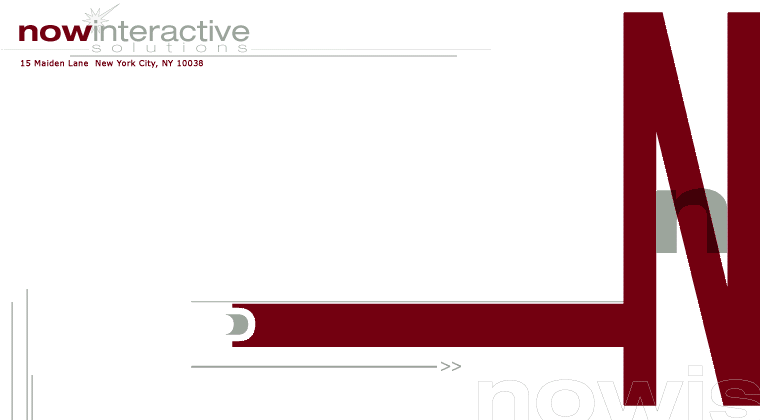 President
John Hutzler, with English degree in hand, began his technology career as the Director of Technology at the prestigious Browning School in NYC. His first year was spent teaching computer literacy in the one computer lab the school possessed. By the end of four years, he was running the communications hub of a modern campus! He supervised and directed the networking of the school's three separate buildings, put computers in every classroom, and added Internet connections, file server services, e-mail, and the school's first Website.

After four years John decided it was time to put his unique ability to get people to understand and be excited about technology to work. In June 1997 he founded Now Interactive Solutions.

He has always seen the Web as a great marketing tool. The dissemination of useful information to the right people is what the real "Internet Revolution" is all about. John has put together a team that continues to create environments where there is no better means available to talk to customers and to provide them with the information that they need to buy and use their products.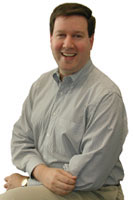 Director of Marketing
Scott Yeckes is a seasoned entertainment executive with a successful track record for innovative marketing and profitable sales of music & entertainment products covering a broad spectrum of genres. During the last 17 years he has honed his chops at A&M Records, RCA Records, Savoy Entertainment, and at UNI Distribution, where he handled hit product for MCA, Geffen, DGC, & Radioactive Records.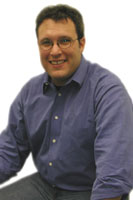 Director of Web Development
Back in the mid-80's, long before there was a World Wide Web, Karl Wagenführ was one of the early settlers on the Internet -- communicating, exploring, even shopping, in this vast new territory. From those early days, when there was only text, to now, he has been hooked on the infinite potential of this network -- so much so that he claims he'd be working with it regardless of whether or not he was actually earning a paycheck to do so.

It is this enthusiasm and dedication that has fueled his drive to build useful tools and applications for the Web. Some of these tools are in use right now by our many satisfied customers. Please take a moment to check out one such tool in our "How We Can Help" section.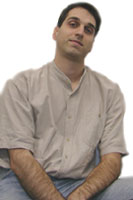 Senior Project Manager
Gil Bartlett brings with him over 40 years of academic experience. A seasoned professor from the exclusive N.Y.C. private school system, he has the uncanny ability to make the most difficult easy to understand. Perfect for the client that is new to the power of the World Wide Web!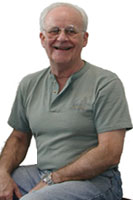 PROFESSIONALISM
CARE
EXPERIENCE
ATTENTION
Now Interactive Solutions is a small company clearly focused on the needs of its clients.
Come meet the staff that can harness the power of technology to implement your business processes.